After a two-hour Zoom meeting, members of the First Miami Presbyterian Church voted to proceed with a land sale that would bring a new condominium building – one of the tallest in Miami – to Brickell, according to the Miami Herald.
While 68 of just over 100 members voted in favor, 42 members were against the proposal.
"I am not against the development, but I am against this proposal because of the lack of transparency through this process," said Amy Shipley. "No responsible shareholder of a church, nonprofit or business would approve a deal of this magnitude, and with such enormous consequences to the City of Miami forever, without a more thoughtful, deliberate, inclusive, and transparent process."
Some locals question building yet another high-rise development and are concerned about the traffic congestion this project will bring.
Church member Jim Brock, who voted in favor of the proposal, explained that "the idea is that this church will be the doorstep to Brickell."
Jose Mahomar, who also supported the development, said, "I am trusting God that he's put the right people in place. I don't want to pass up the opportunity to pass on God's will."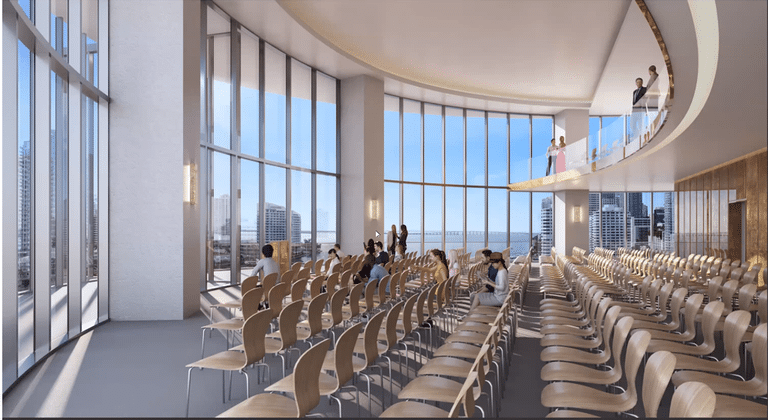 Brickell-based real estate firm 13th Floor Investments will oversee the development of the condominium building, which will replace the church's parking lot and Key Point Christian Academy, an elementary and middle school attached to the church.
The project will be constructed on one of the last remaining waterfront properties in Brickell. The new building will bring retail and restaurant space on the ground floor and congregation space and parking for the church inside the tower.
First Miami Presbyterian will receive $240 million for the deal.
Source: The Miami Herald