This city is tip-toeing out of Summer and into Fall the best way it knows how to – with Miami Spice.
Long-time Miamians know all about it. But for those who may have recently moved here, Miami Spice is a culinary event from August 1st – September 30th.  Discounted prices – $28 for lunch and $42 for dinner – attract thousands to Miami's best restaurants.
As if the mouthwatering three-course meals weren't enough, Miami Spice is the perfect opportunity to help restaurants recover after the COVID-19 lockdown and survive Miami's slow season. Below is a list of our favorite participating restaurants found in the Brickell and Downtown area:
Alloy Bistro Gourmet (Downtown)
Alloy Bistro Gourmet is a cozy and rustic restaurant with a French-Tunisia fare. The tropical and Mediterranean courtyard will have you forget all about Downtown's hustle and bustle as you enjoy an intimate setting, delicious wine, and made-from-scratch entrees.
The Miami Spice lunch menu is available on Sunday, Thursday, and Friday. For appetizers, you can choose to enjoy delicious Burrata, Cauliflower, or a Baby Spinach salad. For entrees, munch on Tagliatelle, Branzino, or a beef tenderloin. Make sure to ask your server what the Dessert of the Day is!
The Spice dinner menu is available Sunday – Thursday. It includes Cauliflower, Duck Prosciutto, and Chinese eggplant as appetizer options. And as for entrees, you can choose from Truffle Risotto, Black Tagliatelle (bonus: it's vegan!), and Branzino. For an additional $10, you can try their Beef Tenderloin. Top it off with the Dessert of the Day.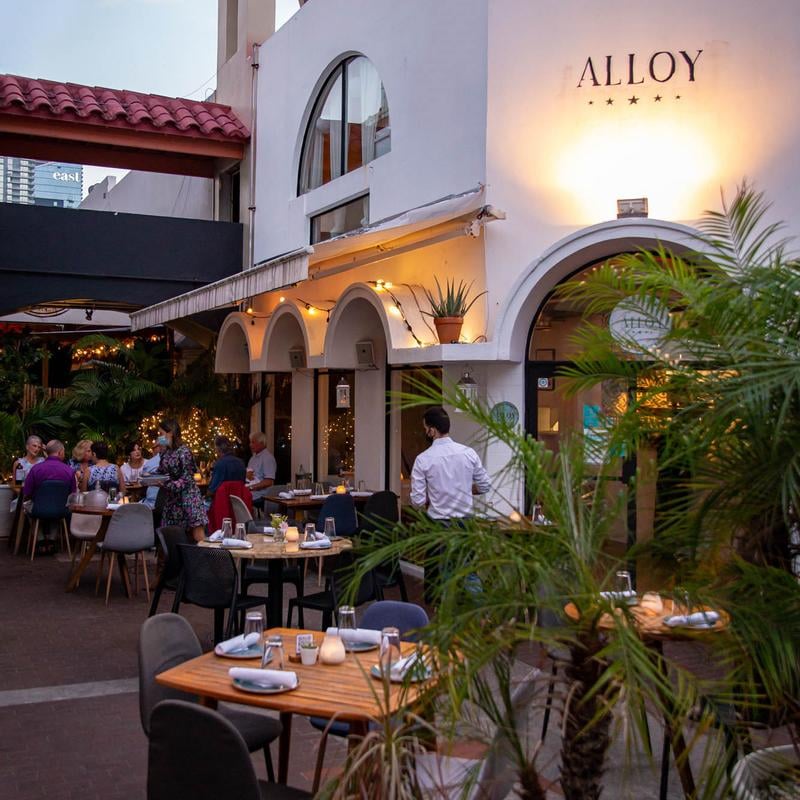 Barsecco (Brickell)
Barsecco is a restaurant and lounge that offers coffee drinks, Italian eats, and craft cocktails. It transforms from a lively and radiant restaurant by day, to a clubby and inviting lounge by night.
Their Miami Spice brunch Menu is available only on Sunday and Saturday and includes Avocado Toast or Lump Crab Cakes to start. Then, for an entrée, you can order Captain Crunch French Toast, a Steak and Egg Breakfast Burrito, Spinach and Mushroom Egg White Omelet, or Huevos Rancheros. Finish it off with the perfect dessert for brunch: a glass of Mimosa.
The dinner menu is available seven days a week. Choose from Guacamole or Corvina Ceviche as an appetizer. Then move on to either Gnocchi Alla Sorrentina, Citrus Mahi-Mahi, or a New York Strip Steak. Try their Homemade Tiramisu for dessert once you're done licking your plate clean.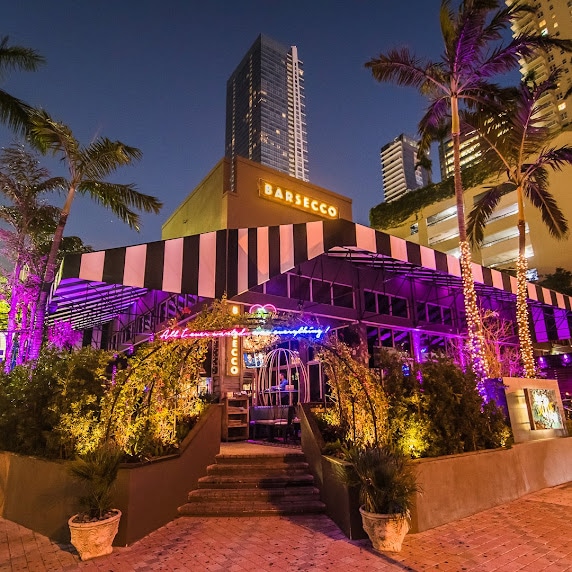 EDGE Steak & Bar (Brickell)
Edge Steak & Bar is a modern, farm-to-table steakhouse. Kick back in this luxe and stylish atmosphere as you enjoy high-quality cuts of meat and local seafood. Eat with ease knowing all their vegetables are locally sourced.
Their Miami Spice dinner menu is available seven days a week and includes Pork & Duck Terrine or Celery Root & Sunchoke Soup as your appetizer options. For your entrée options, choose from Wagyu Top Sirloin, Swordfish Cazuela, or a Berkshire Porkchop. Finish off this tasty meal with Dark Chocolate Namelake or a Tres Leche Trifle.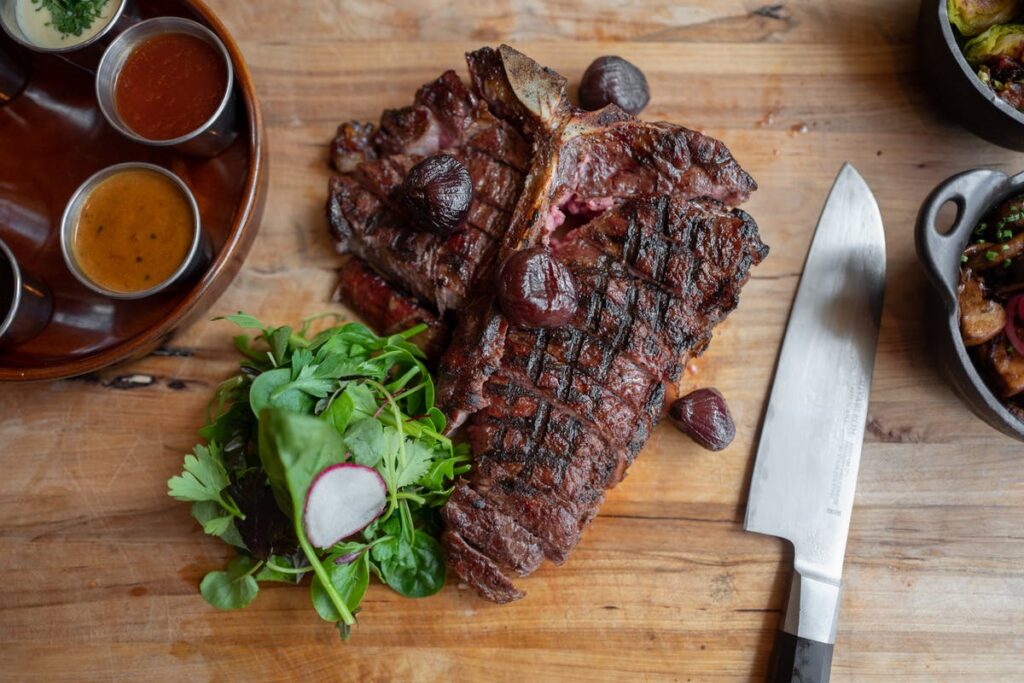 Fi'lia Restaurant (Brickell)
Fi'lia at SLS Brickell serves mouth-watering Italian food, from handmade artisanal bread and pasta to wood oven pizza.
Their Miami Spice lunch menu is available Monday – Friday. Good luck choosing from their delicious appetizer selection: Creamy Tomato Soup, Charred Eggplant Spread, or a Caesar Salad. Then, choose from a Chicken Milanese Sandwich, Margherita Pizza, or Spaghetti Cacio E Pepe as your entrée. Make sure to save some space for dessert: two scoops of either vanilla or chocolate ice cream (or both) served with a Pizzelle Cookie.
The Spice dinner menu is available Sunday – Thursday and includes your choice of Charred Eggplant Spread, Meatballs, or a Caesar salad to start. Then move onto Spaghetti Cacio E Pepe, Sam's Chicken Parm, or the Catch of the Day. Top off this delicious meal with a Lemon Tart or Sorbet.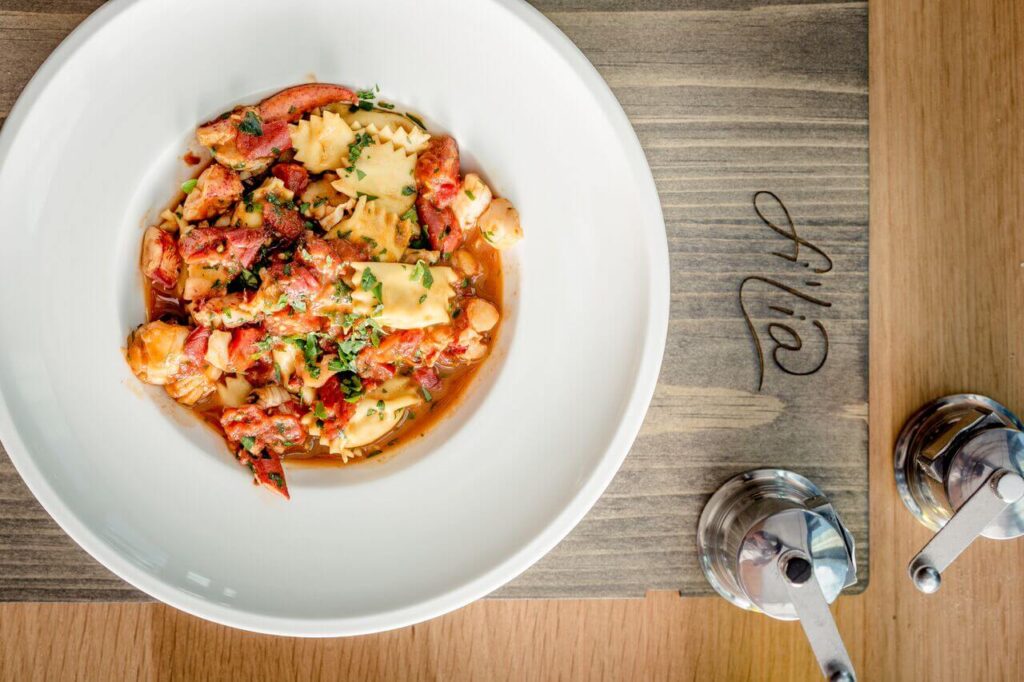 Komodo (Brickell)
Komodo is located in the heart of Brickell's finance district and serves contemporary Southeast Asian cuisine in a multi-level eatery and lounge.
Their Miami Spice dinner menu is available Sunday – Thursday. Chomp down on delicious appetizers options from Thai Beef Jerky, Miso Chilean Seabass Skewers, Komodo Chicken Salad, or a Truffle Mushroom Dim Sum. For an entrée, good luck deciding on their Tuna & Toro Roll, Soy Sake Salmon, Korean Fried Chicken, Wild Mushroom Lo Mein, or Grilled Szechuan Beef. At this point, you may have to unbutton your pants to enjoy the delicious dessert options: Five-Spice Chocolate cake, Green Tea Tres Leches, of Mochi.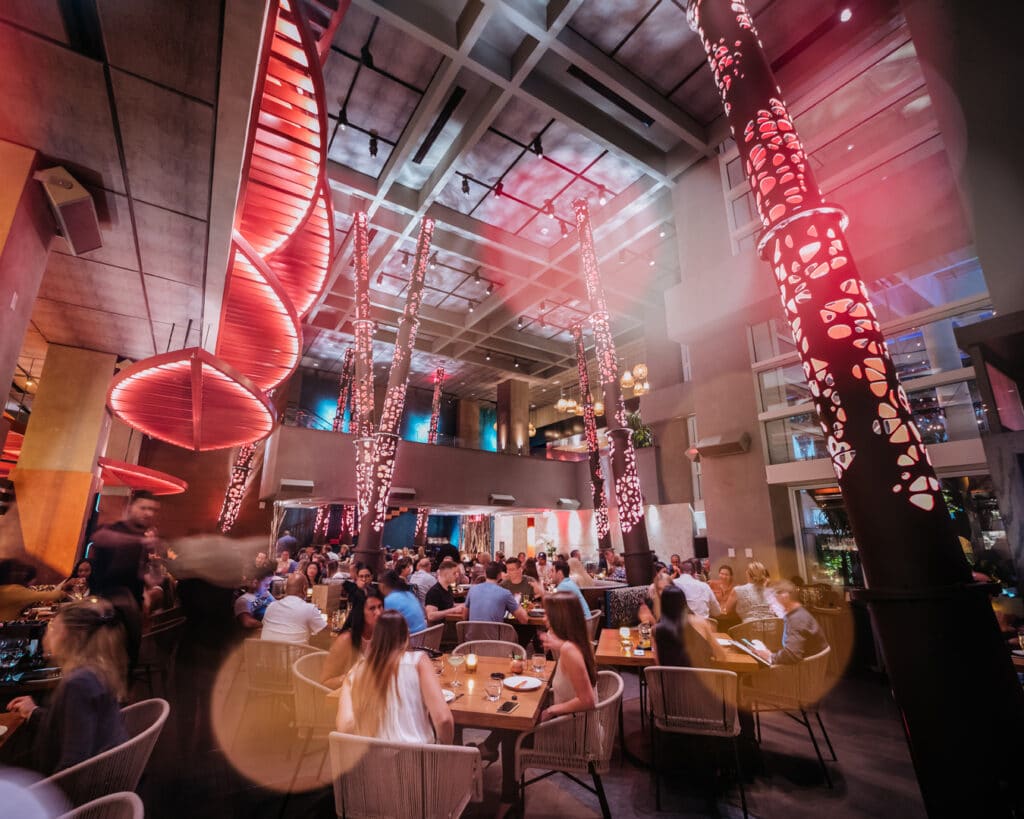 Mignonette Miami (Downtown)
In the mood for some oysters or seafood? Then Mignonette is the place for you.
Their Miami Spice menu is available seven days a week for dinner only. Choose from their tasty appetizer options: Half dozen Oyster's, Crab Cake, or Shrimp and Scallop Chowder. Ready for entrees? Try their Baked Red Fish Saffron, Nicoise Salad with rare yellowfin tuna, or Alaskan Halibut Artichokes with Lobster Romesco. Don't forget to save room for dessert: Butterschot and Heath Bar Bread pudding or an ice-cream flight made by Sweet Melody.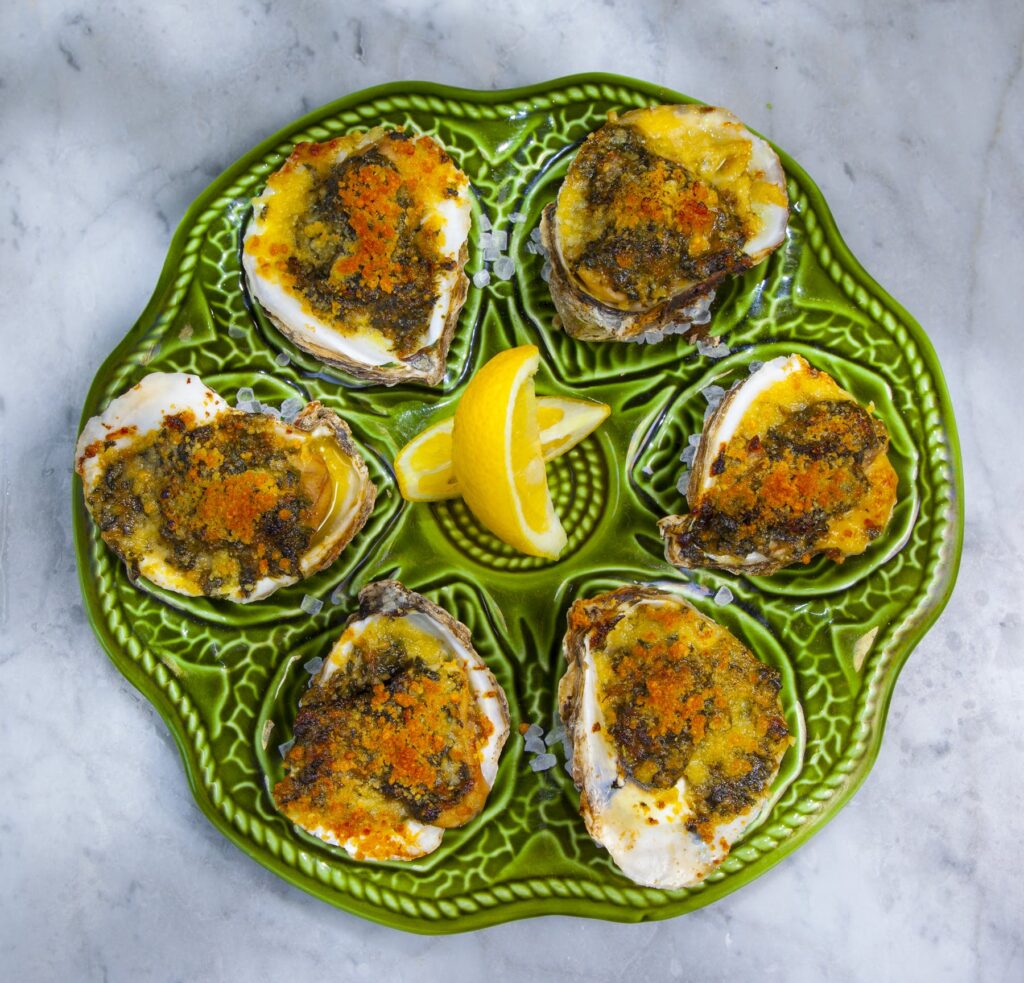 Moxie's (Brickell)
Don't let the laid-back and casual ambiance of Moxie's fool you – their food is just as high-quality as any other restaurant on this list.
The Miami Spice lunch menu is available Monday – Friday and includes Caesar salad, fresh guacamole, or poutine as appetizer options. When you're ready, choose from Kale & quinoa salad, Red Thai Curry Bowl, Vegetarian Power Bowl, Cheeseburger, or a Blackened Chicken Burger. Dessert options include Key Lime Pie and a White Chocolate brownie.
The Spice dinner menu is also available Monday – Friday. Start off with Tuna Sushi Stack, Calamari, or Thai Chili chicken. Entrees include Steak Frites, Chipotle Mango Chicken, Scottish Salmon, or a vegetarian power bowl.You mightt as well flip a coin when deciding on the Mile High Mocha Pie or Key Lime pie for dessert.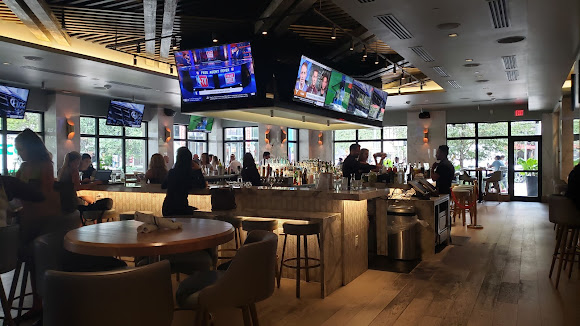 Novikov Miami (Downtown)
Novikov Miami is located in Downtown Miami and offers a delicious fusion of Chinese-Japanese cuisine in a chic setting with indoor and outdoor seating.
They're offering their Miami Spice lunch menu six days a week, Monday – Saturday. Choose from any of the following appetizers: Spicy Salmon Maki, Shrimp & Cilantro Dim Sum, Chicken & Morel Siu Mai, or Brussels Sprouts & Crispy Pork. For an entrée, have your pick at either Branzino Cilantro Pesto, Crispy Peking Duck, Vegetarian Singapore Noodle, or Chirashi Bowl. How to end a perfect meal like this one? With the Chef's ice cream and sorbet selection.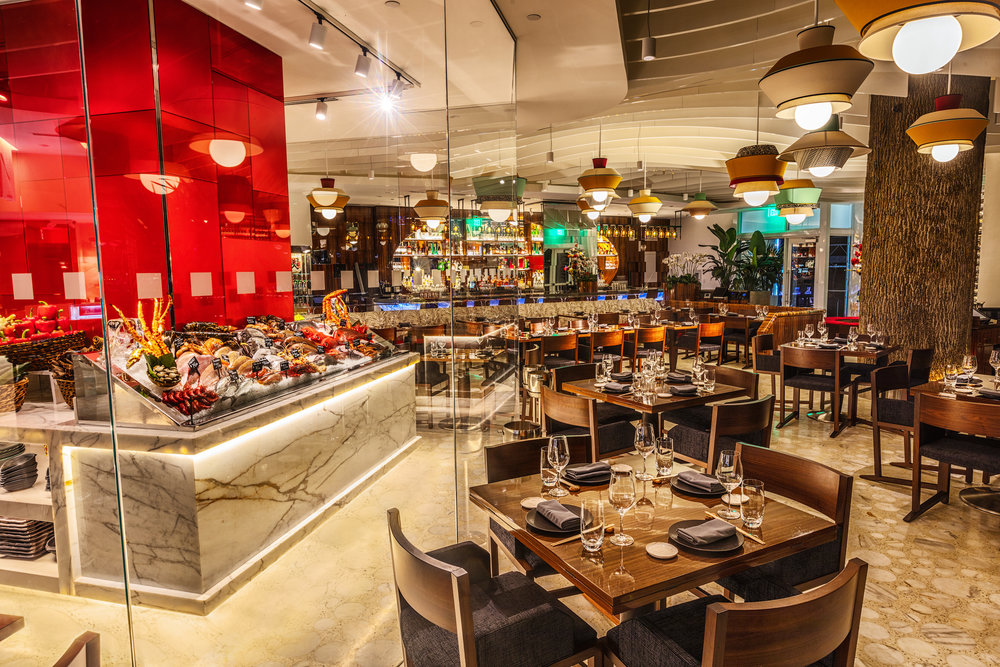 Paperfish Sushi (Brickell)
Paperfish Sushi is a fashionable and contemporary restaurant that serves creative sushi dishes, ceviche, and cocktails.
They're offering their Miami Spice dinner menu seven days a week. Start off with an appetizer: Crispy Rice, Tiradito Apassionado, or Nikkei Tataki. Once you're done with that, choose from any of the following popular entrees: Paper Tuna, Asian Bourbon Chicken, or Miso Black Cod. End it with a classic and delicious Lava cake.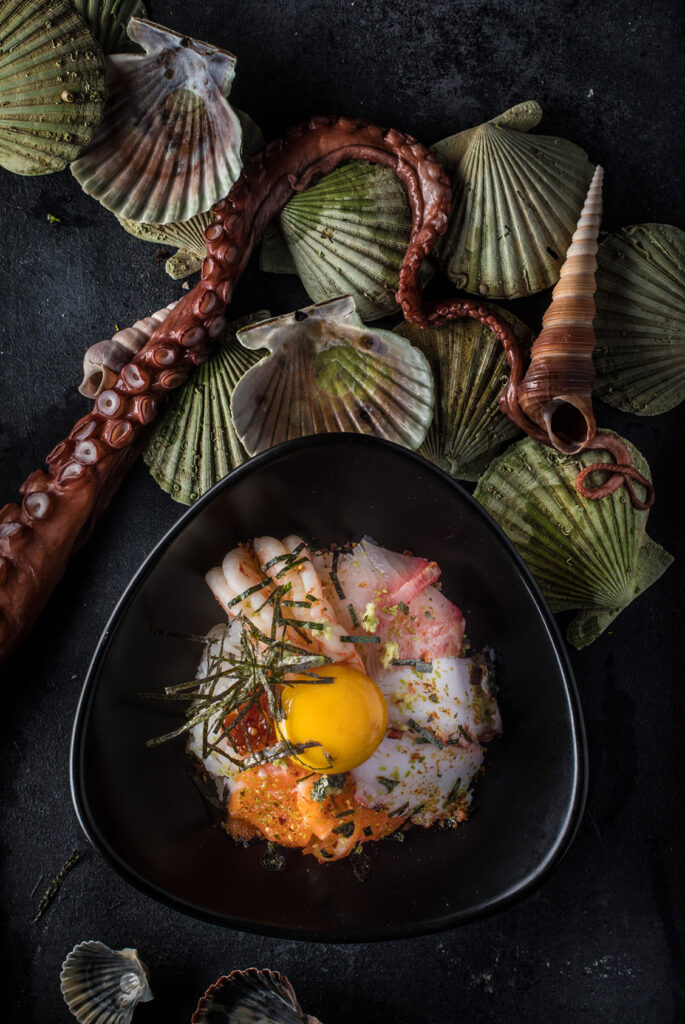 Seaspice Brasserie and Lounge
Seaspice is an elegant and sleek restaurant that serves a globally influenced seafood cuisine that offers a waterfront dining experience.
Their Miami Spice lunch menu will be offered Tuesday – Saturday. Start with either Prince Edward Island Mussels, Watercress Salad, White Gazpacho, or Hamachi Crudo. And for entree options? Choose from either Grilled Faroe Island Salmon, Seaspice Plant Bowl, or Summer Pasta Primavera. You can also try their Wagyu Burger for an additional $12. Finish off with Profiteroles or Peaches and Cream for dessert.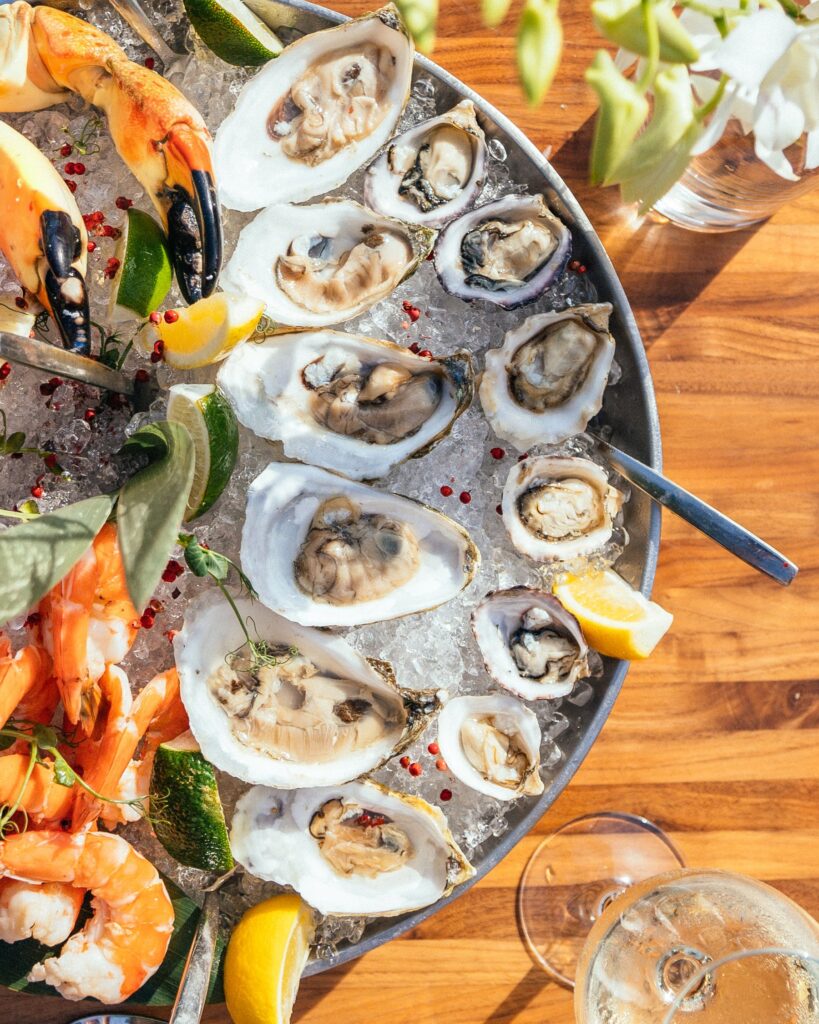 Toscana Divino (Brickell)
Toscana Divino is a contemporary Tuscan restaurant located in the central square of Mary Brickell Village that serves the freshest plates of pasta, salads, and more.
They're offering their Miami Spice lunch menu from Sunday – Friday. Their appetizer options include Pan Con Bistec, Florida Caprese, or Salmon Tartare. Entrée options are Maccheroni Bolognese, Risotto Cacio E Pepe, Nourish'd Pasture chicken or Grilled Salmon. And the cherry on top of this scrumptious meal? Dessert, of course. Choose from either Vegan Fruit Sorbet, Artisanal Gelato, or Panna Cotta (for an additional $2 charge).
The Miami Spice dinner menu is available seven days a week. Take your pick from TD Smoked Salmon, Vitello Tonnato, Green Bean Salad, or Burrato Caprese as your appetizer. Entrees include your choice of Maccheroni Al Sugo Toscano, Spaghetti 3 Tomatoes, Catch of the Day, or Pollo Alla Cacciatora. Mediterranean Branzino and Filet Mignon are also available for an additional charge. Dessert options are Vegan fruit sorbet, Artisanal Gelato, Tiramisu, or Pistachio E Lamponi (for an extra $5).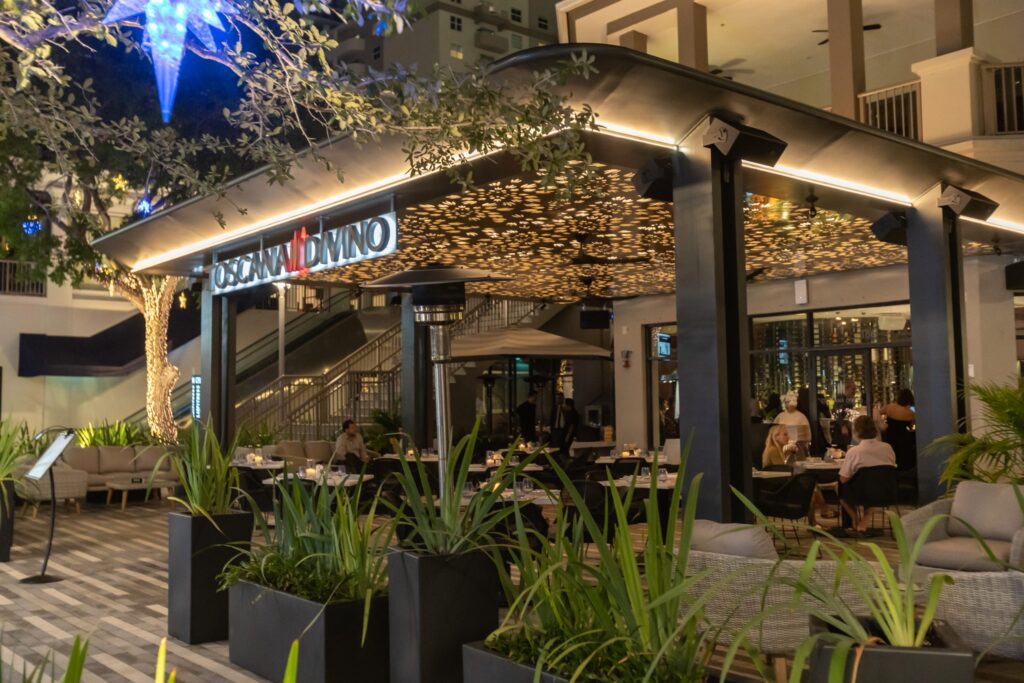 Hundreds of restaurants participate during Miami Spice Restaurant Months, so we hope this list helps you decide where to go out to eat next. Please remember that restaurants may change the days that deals are available, so always call the restaurant in advance to ensure their Miami Spice menu is available. Beverage, tax, and gratuity are not included, so remember to tip your server.