Construction has begun for phase 2 of The Underline – a 10-mile linear park that will run below Miami's Metrorail.
Improvements from SW 19th Avenue to SW 13th Street (Coral Way) include enhanced pedestrian and bicycle trails, native vegetation, signage, lighting, and recreational areas adjacent to Simpson Park and Vizcaya Metrorail Station, says Meg Daly, founder of Friends of The Underline.
During construction, the M-Path will experience partial closures in five segments within 2.14 miles. Cyclist safety remains of utmost importance, which is why The Underline Bike Advocacy group, with representatives from BPAC, Bike Coconut Grove, and Bike Safe, tested and provided feedback on the five proposed detours, which will reroute to city streets.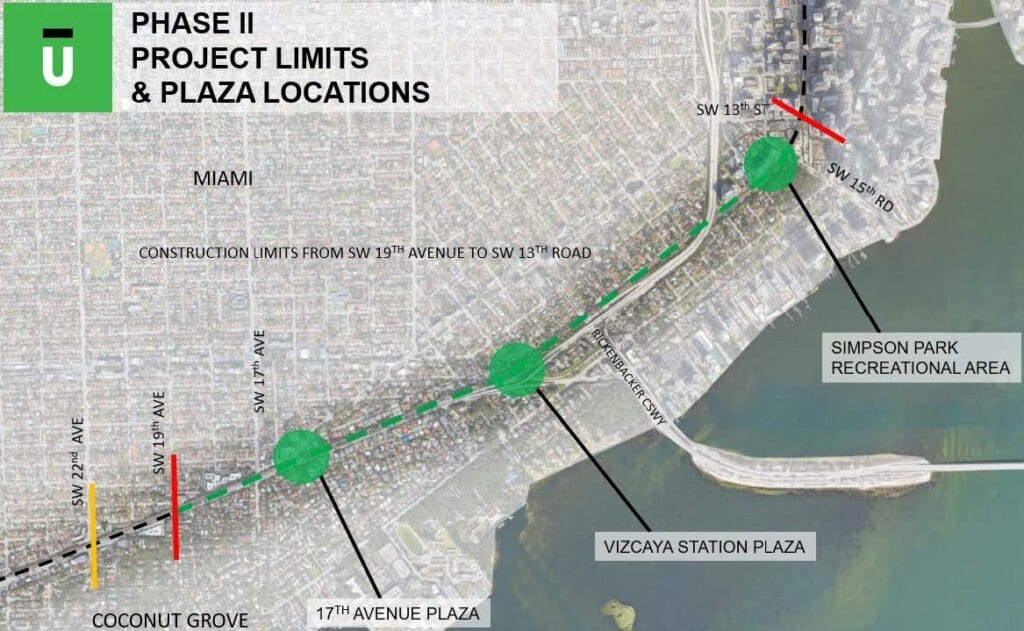 According to the Miami-Dade County Department of Transportation and Public Works, the first M-Path detour will start on September 13th and reroute cyclists and pedestrians through SW 24th Street. The second detour will begin on September 27th, and traffic will be detoured through SW 1st Avenue.
Drivers should also expect delays beginning as early as September 7th, as US1 will have nighttime closures from 9:00 PM to 5:00 AM Sunday to Thursday, then daytime closures from 9:30 AM to 3:30 PM Monday to Friday.
July 21st, 2023 is the expected completion date for Phase 2 of The Underline.